2019 Holiday Gift Guide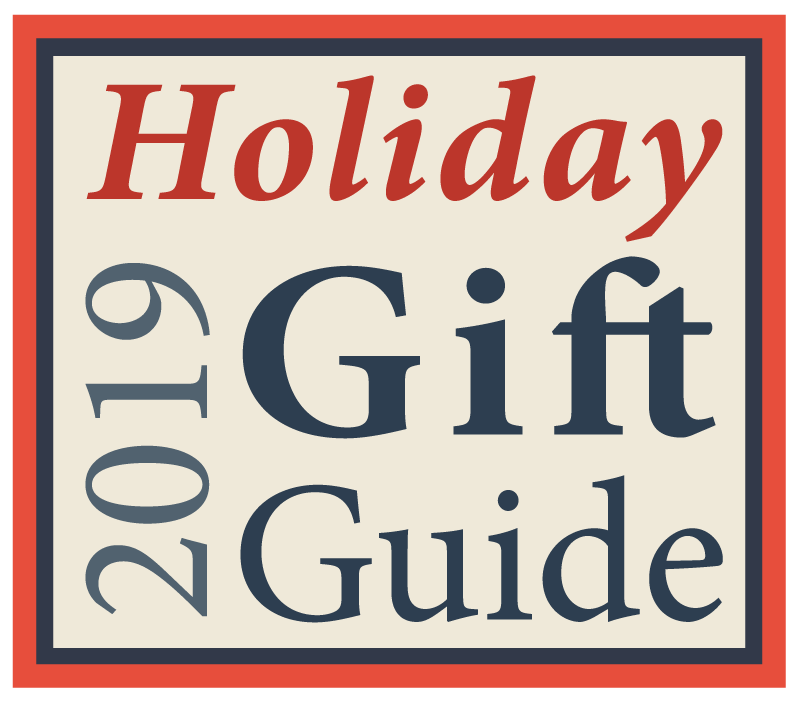 Seattle Thread Company welcomes you to our 2019 Holiday Gift Guide! We bring you plenty of gift ideas, from thoughtful accessories to unique big ideas! Click any of the product listings to view their details.  As always we strive to find the best quality products available to keep our customers stylish, comfortable, and confident. Most important of all, we hope that you and your family have a wonderful and safe holiday season!
Rustic Ideas
We always carry a wide selection of beanies, gloves and scarves for the winter season, and they are always a warm and thoughtful gift idea!  Featured here is the Billy Reid Heirloom Merino Wool Sweater, as well as a few of our Dents  Gloves (est. 1777 in England!) including the Touchscreen Salisbury and the Waffle Knit and Palm Leather.  Also pictured is the Coal Headwear (based in Seattle) Rowan wool blend beanie, a Barbour wool and cashmere scarf, and a pair of Made in Italy socks from Lorenzo Uomo!
A Weekend around Town
When it's time to head into town for a brew and a bite, you can always keep cozy and composed with a few key pieces for the wardrobe.  Pictured is a practical and stylish look featuring the customer favorite Rodd & Gunn Queenstown wool and cashmere blend crew neck sweater, the ever-popular Rodd & Gunn Neilson pants, the classic Barbour Lowerdale quilted vest, and a pair of comfortable Pikolinos leather chukkas!  
Life During the Holidays
We have an excellent selection of sweaters of all weights, styles and colors to choose from, including these sharp holiday-ready cardigans from Life After Denim, a brand that is celebrating their 10 year anniversary!  A company run primarily by women (and a few dapper LADs) with rather strong opinions about menswear, they make casually versatile items with careful attention to fit and quality.
When it comes to that stylish and hip special someone, we have some perfectly cool ideas for him!  Pictured is a versatile Raglan long-sleeve crew and a cozy and soft brushed cotton flannel shirt from Life After Denim for that cabin-ready look.  Get going with a pair of Frye suede boots that have an elastic band so they can be worn with or without shoelaces.  And top it off with a 5-panel herringbone pattern cap from Coal Headwear.
For the Woodsman
With classic styling and renown, Barbour is always a perfect go-to brand when it comes to holiday gifts.  Here we have the Barbour Lowerdale quilted vest paired with the cozy Highland Check cotton flannel shirt, and a wool and cashmere scarf to match.
Burgundy Is Not Just a City in France
For the fall and holiday season we have plenty of items in novel and on-trend colors so you can be sure to surprise and impress with your gift idea!  Among our curated selection you will find plenty of burgundy, green, olive, brown and tan colorways!  Here we have some finely detailed plaited crew neck sweaters from Nove 9 for the perfect layering sweater.
Here we have a two soft blazer ideas from Rodd & Gunn paired with an exceptionally soft woven shirt featuring cloth from the Alibini mill in Italy.  These soft blazers are an excellent way be casually dressed-up for that next holiday evening event!
Bright Gift Ideas!
These long sleeve French Terry Varsity Crews from local favorite Good Man Brand are sure to be his next favorite go-to layer.  Pictured with them are two sherpa-lined thick knit beanies from Amsterdam-based Bickley + Mitchell.  And of course Stance socks and boxers are a fantastic way to add some comfort and color to someone's life.
Thoughtful Accessories
We have a variety of accessories ranging from big ideas to small stocking stuffers.  This year we have brought it a collection of Charlie Paris watches, a stylish watch design assembled in France with Miyota Automatic and Quartz movements.  For wallets we have the ever-popular Secrid card holders,  as well as a variety of Trask and Bellroy leather wallets and cardholders.  Belts include New Orleans-made Torino leather woven leather belts.  Made in Italy Marcoliani socks, and California-Made Kenton Michael bracelets, Kansas-Made J. Andrew bracelets, and LA-made Pocket Square Clothing pocket squares and ties!
The Leather Jacket
This year, we have brought in a unique lamb leather jacket from Regency by LaMarque that features a bonded woven lining to ensures warmth and comfort.  Available in black and brown.  This well-made and carefully tanned leather jacket makes a wonderful gift!