What to Wear to a Wedding - 4 Men's Fashion Tips for Summer Ceremonies and Receptions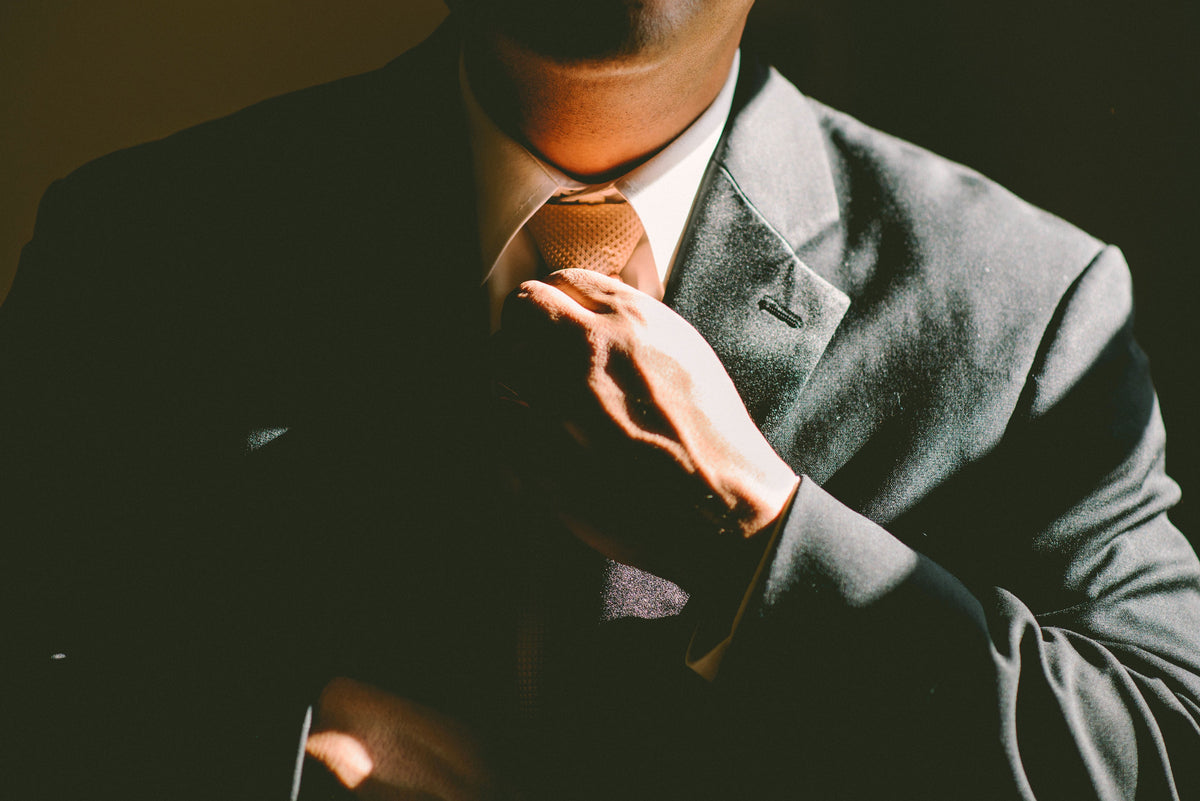 Proper formalwear can be a difficult hurdle to jump for many men, especially because most formal occasions are few and far between these days. But with summer comes a multitude of weddings, necessitating a strong, stern look at one's wardrobe. In preparing your look for both wedding ceremonies and the receptions to follow, consider these fashion tips before investing in a classy getup. 
Don't Go Overboard
Being a guest at someone else's wedding means one golden rule must always be followed: don't upstage the host. It's someone else's day and the events are not about you, so don't go overboard with some creative, out-of-the-ordinary outfit. Taking a more conservative approach to your style with a well-tailored suit or tux - just don't wear a white suit. Just the same as for women, white on wedding days is reserved for one person and one person only: the bride. 
Don't Be Careless
Leaving your outfit prep until the last minute can spell disaster for your entire evening. If you procrastinate and leave things until the last minute, you may end up wearing the same suit you wore to prom. Take some time to shop around and find a tailor to provide suggestions or advice as to what's within your price range. And by all means, shine your shoes before you arrive.
Mind the Details 
Because formalwear options for men can be fairly limited, it's hard to stand out amongst the crowd in a formal setting. But the key to impressing other guests with your outfit is to mind the details, investing in a flashy set of cufflinks, a pocket square, and dazzling socks. These small, stylish accents will help single you out on the dance floor and the cocktail bar alike. But again, show restraint - after all, you don't want to clank around with an overabundance of accessories and affectations. That means you, Mr. Fedora.
Coordinate and Plan Ahead
If you're bringing a plus-one, make sure you discuss your outfit with them before the big day. The pitfalls should be obvious, but in case you're clueless, one shouldn't try to out-dress their date or clash stylistically. Not only will you stick out among the other couples at the wedding, your snafu will live on forever in the wedding photos to follow. But the good news is this: if you're struggling for inspiration or even direction, asking your date what they plan to wear can help narrow your focus and guide your decision making process. 
If you're dreading wedding season and want to look your best all summer long, check out Seattle Thread Company in Kirkland. Our expert staff can help you choose the perfect outfit for any summer occasion and find a look that meshes with your style and body type, ensuring your outfit won't go unnoticed. Swing by today!
Image source, labelled for reuse