Seattle Thread Company Celebrates Third Anniversary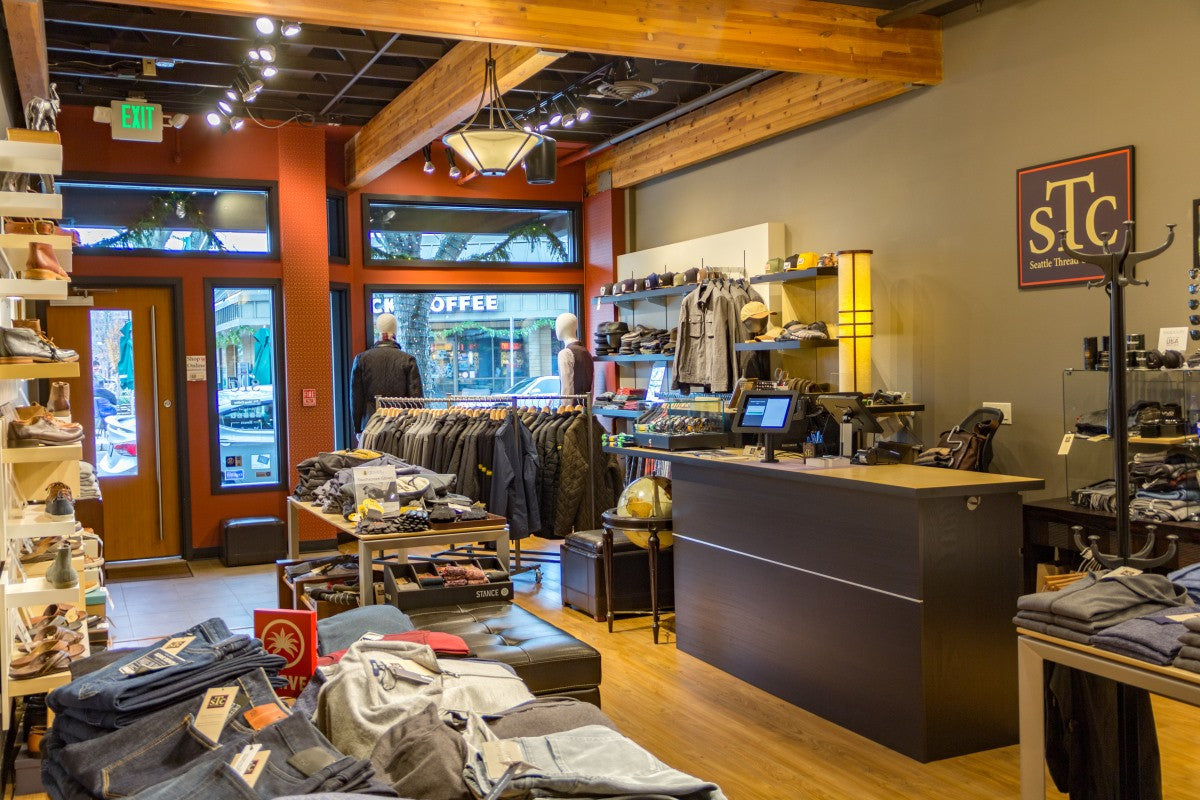 Kirkland, WA, March 28, 2016 -- Seattle Thread Company, LLC marks three years of steady growth as an entirely new business.
 
Locally owned men's shop Seattle Thread Company celebrates its three year anniversary of business on April 4, 2016.  Konstantin Gorshkov, the Creative Director, credits the continuous success to its established and loyal customer base, "We are a modern-day outfitter and we exist to help our customers -- men who understand the importance of dressing well everyday not just for work but for life.  Our customers and their families appreciate good design and top-notch quality and support local businesses that provide excellent service and a convenient shopping experience."  The business has seen consistent increases in year-over-year sales and supports a growing payroll that provides employment and small-business experience to area residents.
Seattle Thread Company is a multi-brand retailer with a contemporary-leaning lineup that includes Scotch & Soda, Billy Reid, Agave, Zachary Prell, Rodd & Gunn, and Barbour International.  In addition to in-store sales the business also offers the same synchronized inventory on its e-commerce website seattlethread.com so that customers can shop online, check for new arrivals or see if a size or color is currently in-stock.  The shop also offers on-site tailoring, tailored clothing, and even custom manufacturing with a fast turnaround thanks to Yakov Gorshkov, a tailoring expert with over 40 years of experience -- it is in fact a family business.
As a small-scale independent business in a crowded and fast-paced industry, Seattle Thread Company competes by serving its niche market, "Our customers are successful self-reliant guys who prize individuality and don't have time to waste with online shopping or malls", says Konstantin.  "We are frequently told that we have better styles and a better selection than more established competitors.  That's because we focus on providing our customers with modern styles in athletic fits.  As the buyer I am always on the lookout for new styles and fresh brands to refine our seasonal collections."  
The shop's cohesive and curated collection of brands has a Northwest color palette and unique perspective so it stands out from bland department store offerings and appeals to a growing base of fashion-conscious millennial shoppers.  In addition to clothing, Seattle Thread Company offers a unique selection of shoes, leather goods, home decor, gifts, and accessories.
The shop will celebrate this occasion with specials and sales during the month of April.
About Seattle Thread Company
Seattle Thread Company provides clothing, shoes, accessories, watches, leather goods, stock and made-to-measure suits and sport coats, formal wear, tailoring, and gifts for men in Seattle and online. The shop is focused on providing the best quality clothing possible with a curated collection of contemporary and classic brands.
Seattle Thread Company is a small startup fashion business that frequently buys new stock directly from designer labels and reputable brands for an unparalleled selection of the latest in men's clothing at a competitive price.
Located in Downtown Kirkland a block from the Marina, STC is conveniently located in a walkable mixed-use neighborhood that offers great dining, shopping and entertainment options.