Secrid RFID Card Protectors and Wallets -- Minimize your wallet and avoid card fraud!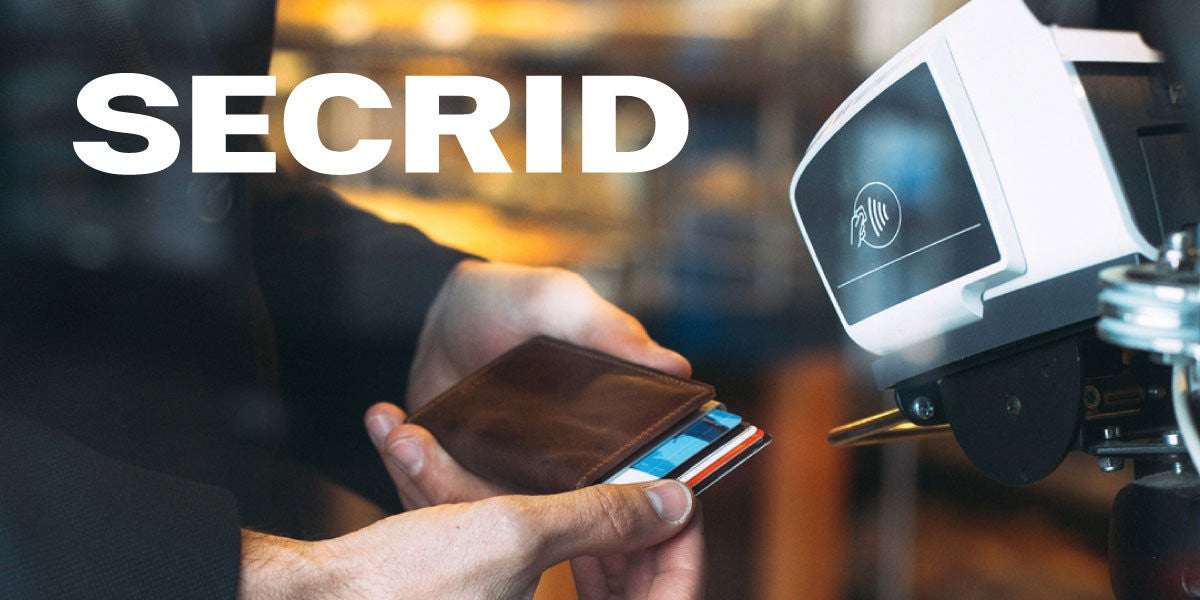 Change is the only constant in life. Coins and paper money have served as the primary method of payment for centuries. The arrival of high-tech cards caused a rapid replacement of these traditional means of payment. This new era of technology calls for an innovative type of wallet. One that protects both your privacy and your money. The Secrid wallet does exactly that both in terms of security and style.

Secrid wallets are small on the outside but surprisingly big on the inside. Each Secrid wallet incorporates the ultra-thin aluminium RFID Card Protector.
RFID Protection with Secrid Card Protectors
The latest generation of bank cards, credit cards and ID cards is equipped with RFID chips and antennas, to enable wireless communication (RFID = Radio Frequency Identification). This can be convenient, but also introduces risks, as RFID cards can be scanned and skimmed from long distances. Theft of personal data and money may occur without being noticed. When RFID cards are inside the Cardprotector completely, this wireless communication is blocked and the cards are fully protected.

When the cards are slid out 30 mm, the wireless signal is weak, but privacy remains secured in the best possible way. sufficient for communication over a short distance. This way your privacy remains secure.
Materials
• All parts are tested thoroughly to last at least 100,000 operations.
• Leather is made of high quality European cowhides, sourced from Holland and Italy. It is tanned under good working conditions and with attention to the environment.
• The money flap inside our wallets is made to last a lifetime.
Made in Holland
• Secrid is a family business founded in 2009 by a Dutch designer couple.
• Secrid was awarded with the Red Dot Design Award, one of the highest awards in the industry.
• All products are made with high precision entirely in Holland, with the highest quality standards.