An Overview of the Clothing Industry from Fast Fashion to High-End Luxury Brands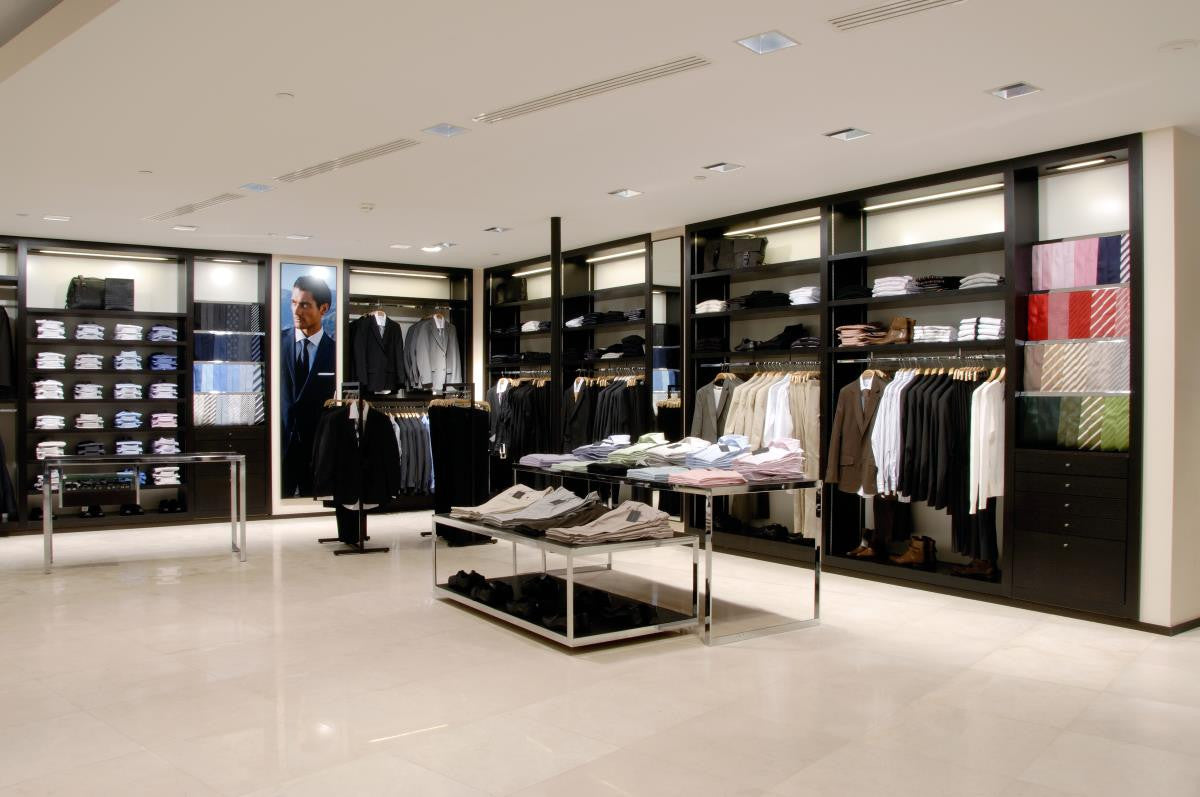 The old adage that You Get What You Pay For certainly rings true when it comes to clothing.  The clothing marketplace is a vast and confusing place, and the level of quality and the price disparities can be overwhelming to a guy looking to update his wardrobe.  Let's run through an overview of the industry from bottom to top.
Fast Fashion
These are cheap and low-quality brands and stores such as H&M, ZARA, Target, GAP, Wal-Mart, American Apparel.  The clothing that these stores sell, like fast food, is cheap with consequences.  The quality and design of the clothing is low, the construction poor, the fit unspeakable, and the garment factory working conditions unfathomable.  Generally these clothes will be made fast by unskilled labor in places such as Bangladesh.  These clothes don't last, and they are generally not worth the money.  That said, for a cash-strapped single parent or a college student, these types of stores are understandably one of the few options available. 
Discount Second Quality Stores
These are your Marshall's, TJ MAXX, and Ross Dress for Less stores.  Some brands manufacture less costly and lower-quality versions of their clothing lines specifically for these types of second quality shops and for their own Outlet Mall stores.  These shops are also where second quality styles are dumped by brands when they fail to pass quality assurance or standards for fit or design, for example if an order was not properly fulfilled by a factory and they don't wish to write off a large manufactured order completely.  And finally these shops are also where under-performing styles and unsold leftovers from each season find their home.  These types of store also offer their own versions of commodity clothing and accessories manufactured to their specs.
Department Stores and Brands
Macy's, JC Penney, and Belk are a few examples.  These shop typically carry a combination of known brands such as Tommy Hilfigur, Levi's, Nautica, Dockers, Hugo Boss, and many more.  These shops also have many house brands - brands that are manufactured for the department stores but sold under a different label, for example "Alfani" at Macy's.  There's nothing generally wrong with the clothing at these shops and there's nothing great about it either -- their items may not wear well or last past a few seasons, but sometimes a gem can be found. 
Specialty & Designer Brands
With specialty brands we begin to find well-designed niche items and categories.  There are many specialty brands out there for clothing, shoes, leather goods, and accessories.  Each brand specializes in and is known for a specific area or aesthetic.  Pikolinos is known for their comfortable and well-designed shoes made for every season.  OluKai makes Hawaiian-inspired comfort footwear and sandals.  Bruun & Stengade makes a line of impeccable dress shirts.  Relwen makes a highly sought-after collection inspired by vintage military designs as well as the fields, farms, and great lakes of Ohio and Michigan.  Rodd & Gunn is a New Zealand based lifestyle brand with a specific heritage, philosophy and aesthetic that is found across their seasonal collections, inspired by New Zealand's picturesque landscape.  Barbour is a British lifestyle brand that has been around since the late 1800's, known for their original waxed cotton coats but now an internationally recognized brand with a distinctly British aesthetic and collections spanning countryside, hunting, motorcycle touring and more.  Bailey of Hollywood is an LA hat company with a long history and tradition of outfitting Hollywood's taste-makers and stars.  And so forth!
Such specialty and designer brands will always have a place in the clothing industry because they are the best at what they do -- they carry the torch of craftsmanship, tradition, expertise, style, and design.  Large department stores and fast-fashion chain businesses commonly attempt to replicate these popular original articles when they become trends with lower-quality facsimiles and knock-offs.  However there are always savvy and discerning consumers that know quality, and choose to support the responsible side of the clothing industry and decide to make that investment in their wardrobe.  These are the people that truly understand and appreciate the history and the craftsmanship behind every piece of clothing that they own and choose not to compromise.  
Bridge Luxury

A relatively new category, bridge brands such as Michael Kors and Kate Spade seek to create a niche and an accessible luxury price point between mass-market retail brands and high-end retail luxury brands such as Gucci, Prada, and Burberry.  These bridge brands have been increasingly popular and successful in the past few years as the millennial generation of consumers seek luxury products at a more reasonable cost.
Luxury Brands and Runway Fashion
And finally we find luxury high-end retail brands when we reach the top end of the clothing industry.  These are status symbol brands, made in very limited quantities and not typically found online immediately after a collection launches.  Sold through flagship stores and luxury boutiques worldwide, these are articles that are sometimes right off the runways -- the same styles that are worn by models in Milan, Barcelona, and London.  Sometimes impractical, often exciting, always expensive, these are the seasonal collections that are meticulously conceived by world-renown fashion designers -- Versace, Prada, Armani, and many more.  It's important to note that many of these luxury brands have different tiers of collections - the main luxury line typically stands apart from the bridge lines and diffusion lines that may also share the brand name.  For example, "AX | Armani Exchange".
Seattle Thread Company - Our Brands and Selection
Here at Seattle Thread Company, our curated collection of brands and designers consistently offers the best of the best when it comes to quality, style, fit, longevity, and comfort.  We are always on the lookout for Best of Class -- high quality, yet reasonable Specialty and Designer Brands that we can provide to our customers.  For every major category such as jeans, shirts, knits, suits and shoes, we do our research, meet with brand representatives, and travel to trade shows so that we offer only the good stuff in our store from the vast offerings available across the clothing industry.  Our products are not for everyone, but they are essential staples for the discerning man -- We cater to those that appreciate great fitting and comfortable clothing and need to maintain a sensible and respectable appearance for everyday work and life.